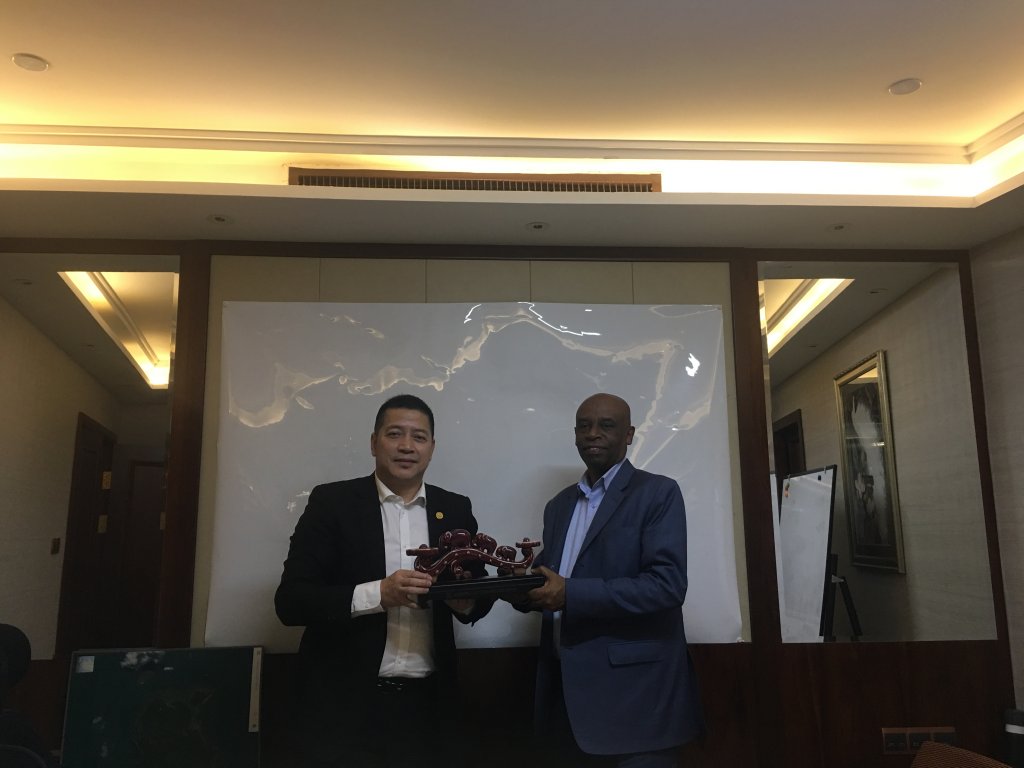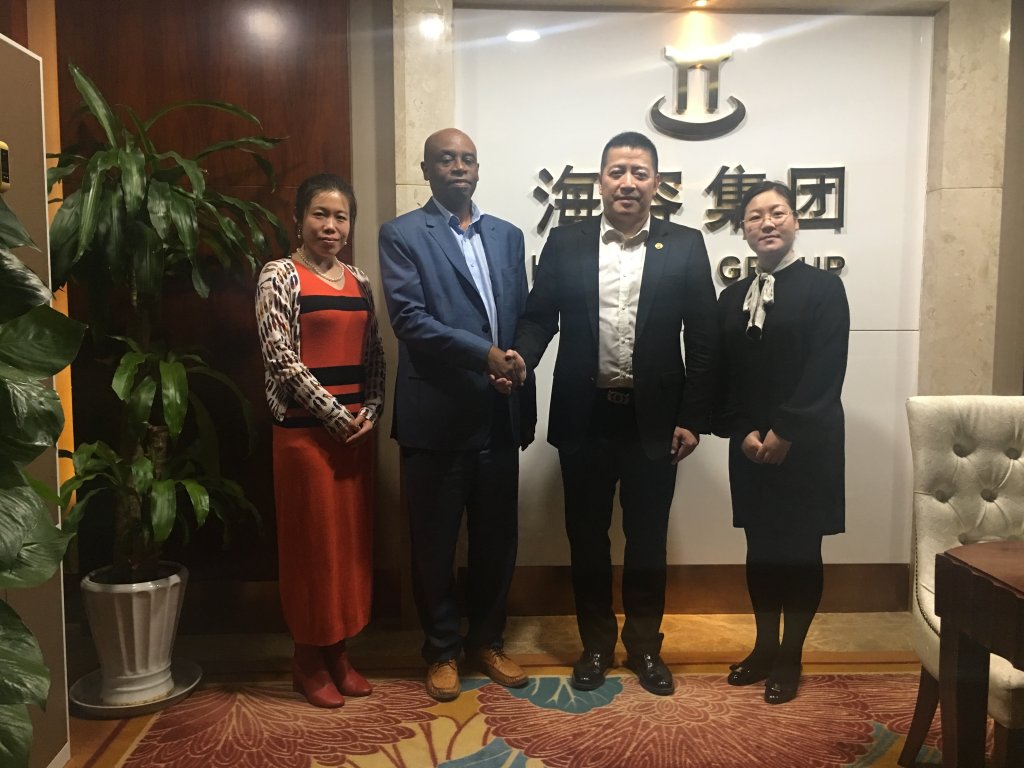 18th April 2018, Ambassador Mr. Mahmoud Aboud invited by Hairong Group Chairman Pan Liang visited Hairong Group Headquarter and attend the banquet.
Mr. Mahmoud Aboud is Hairong (Sri Lanka)'s MD's old friend, he has been in China as the ambassador for over 7 years, he is very familiar with Chinese culture and custom.
The Chairman explained the current situation of Hairong Group to the Ambassador. Hairong Group has committed itself to global infrastructure, energy, tourism, real estate, mining and the other fields. Now there are undergoing projects in Sri Lanka, Indonesia, Salvador and the other countries. 40 years after the initiation of the Open and Reform policy in China, there are many leading companies in China. Since the slow-down economic development speed in China, it encourages Chinese companies focus on the overseas market, especially the SMEs, they tend to band together and walk out. Hairong Group is a platform for those companies, we provide a global resources, capital, technology platform, promote bilateral and multilateral economic cooperation and development.
The Chairman Pan Liang said, now Hairong Group intended to launch a passenger vessel tourism project in Sri Lanka. Sri Lanka welcomed 2 million tourists from all around the world, among them 300 thousand are Chinese travelers. The passenger vessel will attract more Chinese travelers come to Sri Lanka for holiday. It will promote Sri Lanka tourism development and upgrade.
Mr. Mahmoud Aboud highly praised Mr. Pan Liang's proposal. He expressed that there are lot of investment opportunities in Africa also. The Belt and Road Initiative will bring Africa & China Cooperative Development an unprecedented opportunity, he sincerely welcome Hairong Group come to Africa to investigate. He will provide all the information and support within his power.
At the end of the meeting, Mr. Mahmoud Aboud expressed his gratitude to Mr. Pan Liang, thanked him for his invitation and dinner. He also said that according to the Chinese saying, "meeting is fate", wish their friendship cordial and firm, and welcome the Chairman to Comoros, take a cruise ship visit Kenya, Tanzania, Mozambique, Madagascar etc… Also he wish China and Comoros's future collaborative development achieve reciprocal result.
The Chairman Pan Liang also expressed his sincere gratitude to Mr. Mahmoud Aboud, and gave him a Hairong Group customized traditional jade handicraft as a gift.