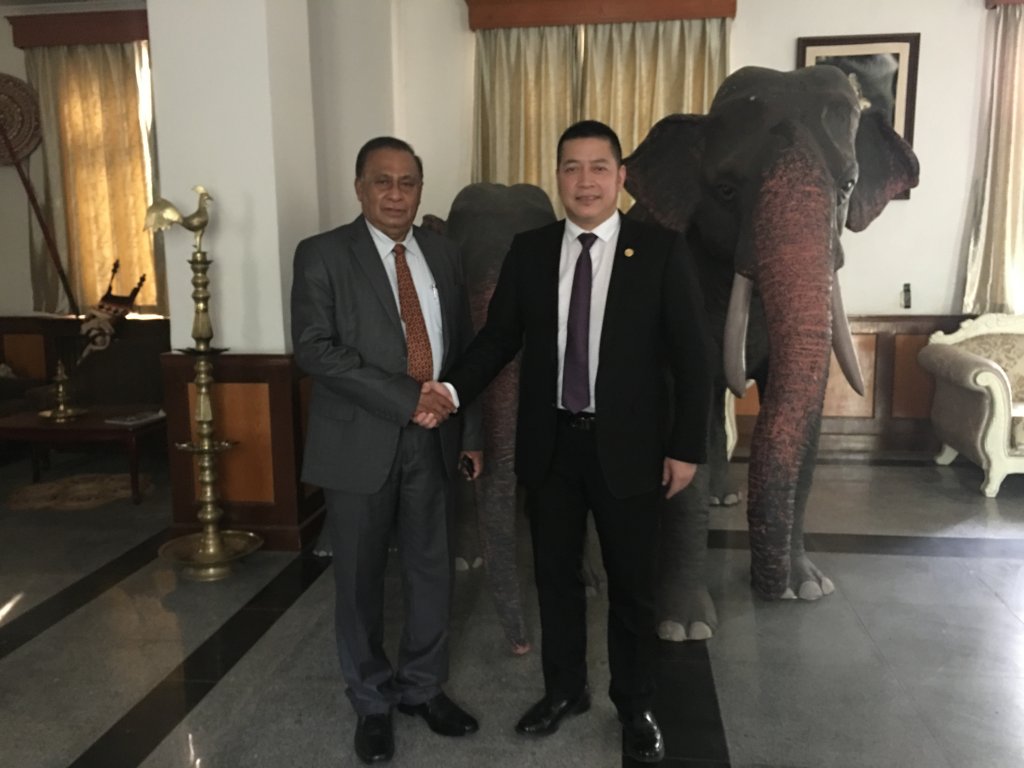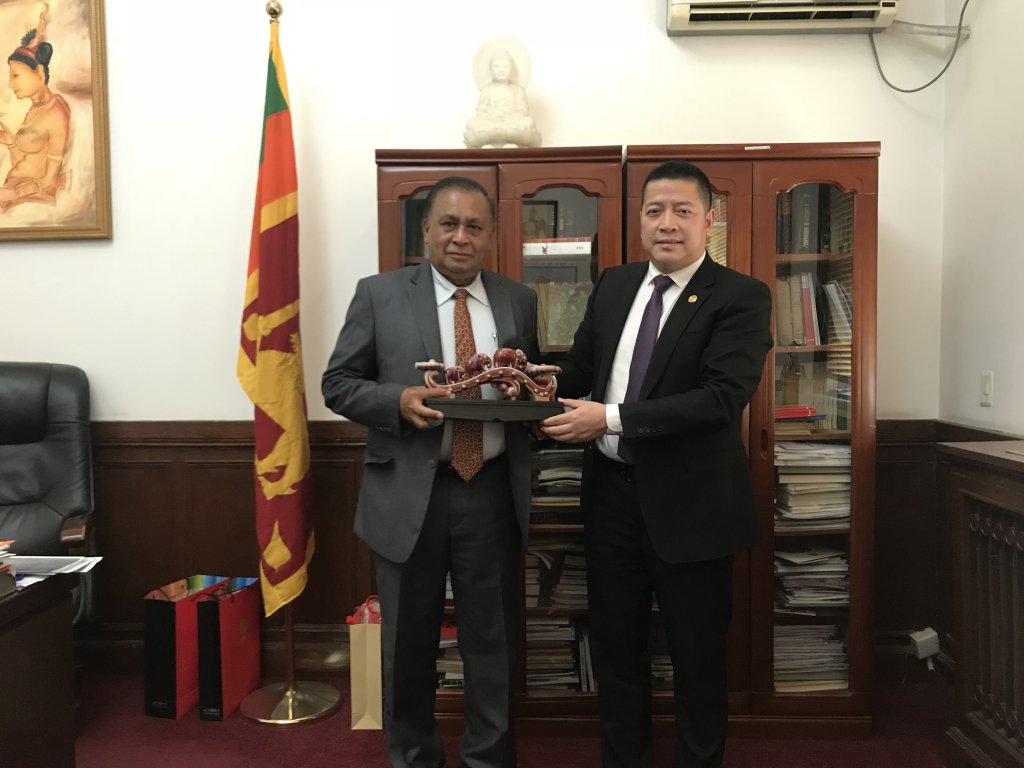 18th April 2018, Chairman of Hairong Group Mr. Pan Liang with his team visited the Sri Lankan Embassy in China, met the Ambassador Dr. Kodituwakku.
The Ambassador warmly welcomed Hairong's Chairman and his delegation. The Chairman expressed his gratitude to the Ambassador for arranging this meeting. Mr. Pan handed over a proposal and a group profile to the Hon. Ambassador. He also further articulated that Hairong Group commits itself to integrating global resources, building global resources, capital and technology platform, and promoting the economic development of the developing countries. Currently Sri Lanka is the investment priority in South Asian region, Hairong has established wide relationship with Sri Lankan government higher officials and departments. It's a great honor to meet the Hon. Ambassador, to promote the bilateral interaction and collaboration of the companies between the two countries, Hairong is planning to organize a high-level business summit to coincide with the Sri Lankan President's national visit to China. This summit is also a response to the President Xi Jinping's Belt and Road Initiative. As a main sponsor and organizer, Hairong is looking forward to the endorsement from Sri Lankan Embassy in China, and the permission to hold this summit in the Embassy. This summit will attract great attention of the media of the two countries and highlight the significant of the President Sirisena's visit to China by the power of internet and mainstream media. Also, it will publicize the sponsor companies and organizations, enhance their popularity and influence both in China and Sri Lanka and promote business collaboration. The China Federation of Industrial Economics and its member enterprises are the main participants of the summit. The goal of this summit is very significant to the Sri Lanka's economic development.
The Ambassador was thrilled about the Chairman's proposal, he promised to give his full support to this summit. He will speak with the Business Development about this and officially response to this proposal.
The Ambassador also concerned about Hairong's current investments in Sri Lanka. When he was informed that Hairong is undertaking some major projects like: Lanka Mineral Sand PPP Project, Sri Lankan Airline PPP Project etc, he expressed his willingness to communicate with Sri Lankan parties and to offer his support to Hairong.
At the end of the meeting, the Chairman gave a Hairong customized Chinese traditional jade handicraft to the Ambassador, explained the auspicious meaning of the gift. The Chairman and the Ambassador took an acoustic photo to memorize this historical moment.